HerTorah gathers together a diverse community of Jewish women to connect over our shared heritage, explore our collective wisdom, and elevate our communal experience in learning with and from one another.
SVIVAH is grateful to Maharat and the Aviv Foundation for their partnership in launching HerTorah, this inclusive initiative directed by Aliza Sperling. We look forward to monthly gatherings with outstanding Jewish women scholars to share with our beautifully diverse audience from across the greater DC area.
HerTorah, a program of SVIVAH, under the inspired direction of Aliza Sperling, is an investment in a space dedicated to amplifying women's voices and perspectives around our shared foundational texts. Torah taught by women, in an environment built for women, explored together with a multigenerational, diversely inclusive community of Jewish women from across the greater DC area. We are ecstatic about gathering to learn from and with each other, together with outstanding Jewish women educators.
HerTorah is dedicated to creating a comfortable space for women to meet and share ideas with other Jewish women they might not otherwise have the opportunity to engage with deeply. Our goal is to use our foundational Torah text as a medium for true community and connection building. This is a room that will be incomplete without your presence.
*A reminder, SVIVAH defines a "Jewish woman" as anyone wishing to be part of a circle of Jewish women.
For information about HerTorah gatherings, please visit the SVIVAH "Happenings" page.
Here is what to expect from HerTorah:
1. The room will be filled with women you've never met, from all corners of our city. Open your hearts and minds to prepare to learn from one another. Every one of us brings something of unique value to the room. It's your job to find it.
2. Creating a space to amplify the human stories and unique perspectives of women in relation to our foundational Jewish texts is downright amazing! This experience is precious. Every woman in the room is your teacher and you, theirs.

3. Hebrew fluency, Judaic background, details of practice – these are irrelevant forHerTorah. We know you're here to learn, you've come to share, you have unique ideas and a unique story. If – at any point – you feel uncomfortable with an element of the program, we expect you to let the SVIVAH team know so we can make it right.

4. Please don't consider yourself an observer or recipient of what's happening at our gathering. We expect you to be a builder, a creator, a founder of this collective of powerful Jewish womanhood. You determine if it feels welcoming and genuine. If it's sincere and inclusive. If it's spiritual and intellectual and warm. It's you who decides how the party turns out. We trust you.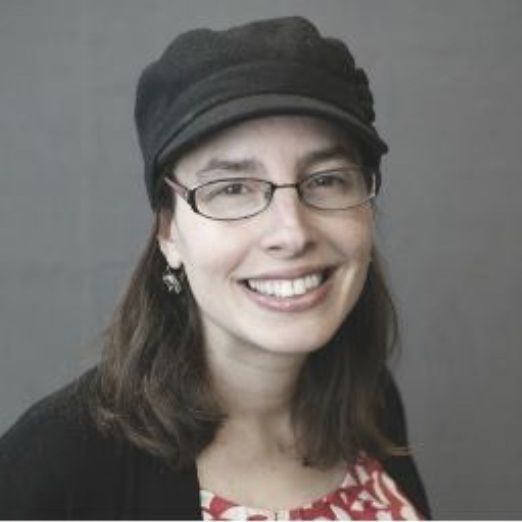 Aliza Sperling, HerTorah Director
Aliza Sperling teaches Jewish texts and thought to adults and children throughout the DC area, and designs innovative text-based curricula and educational programs for various Jewish schools and organizations. She is a faculty member of the Wexner Foundation, and an iCenter fellow. She also authored a halachic analysis of whether a blind person may read Torah for the collective in Braille. Rabbanit Aliza is a graduate of the executive track of Yeshivat Maharat and currently serves as faculty of the Yeshivat Chovevei Torah/Yeshivat Maharat Beit Midrash Program.