HerTorah gathers together a diverse community of Jewish women to connect over our shared heritage, explore our collective wisdom, and elevate our communal experience in learning with and from one another.

HerStory: Making the Exodus Our Own - with Rachel Sharansky Danziger
On Passover, we are instructed to tell the story of the Exodus in the first person. But how can we turn a story that happened to some distant 'them' into a story about us? Through textual study and personal anecdotes, we will explore how the authors of the Hagaddah invite us to remake the exodus into our own ongoing story. Rachel's reflections on her family's exodus from the USSR, and especially on the challenge of passing their story on from one generation to another, will help us think about how we experience, and relate, our own lived and inherited stories.

HerTorah is directed by Aliza Sperling, generously sponsored by the Aviv Foundation, presented in partnership with Maharat, and inspired by each one of us.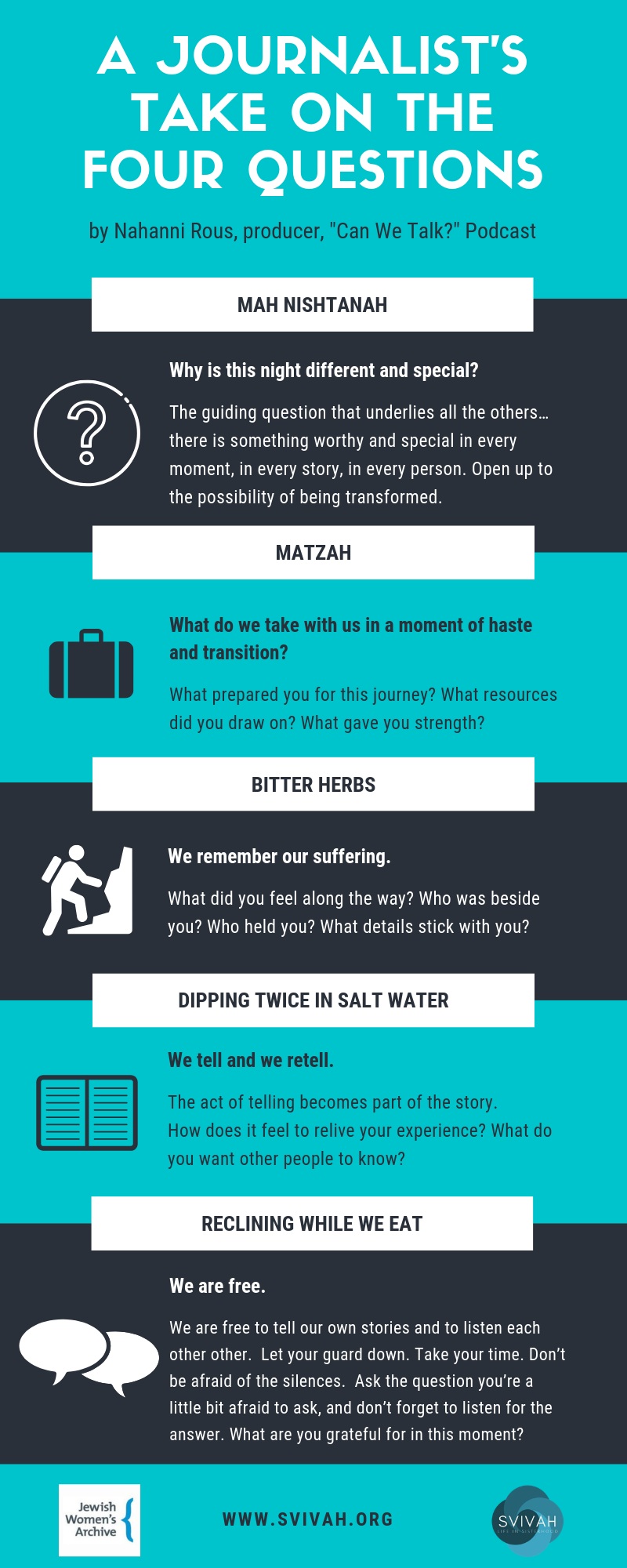 Nahanni Rous, producer of JWA's "Can We Talk?" Podcast, shares her thoughts on the Passover haggadah