Ariele Mortkowitz is passionate about the ways women interact with their faith and their community and has dedicated herself to the pursuit of fulfilling female Jewish spiritual and communal experiences. As a volunteer mikvah guide since 2004, Ariele saw how the mikvah ritual can augment an individual's spiritual journey and create a space for personal connections, leading her to create the Agam Center in 2016 as an expansion of what a mikvah can be to a community, and creating a Jewish communal home for women's spirituality, wellness, education, and connection. Further committed to creating more unique spaces for women in Judaism, Ariele is excited about SVIVAH, where she gets to "collect" inspirational teachers, healers, counselors, and guides devoted to improving the lives of women and then share them with the audience of Jewish women* that has been waiting for them. Ariele has a nonprofit background in strategic planning and organizational growth. She received a certificate in Spiritual Entrepreneurship from Columbia Business School through the Clal Glean START program and is also a certified JOFA/Yeshivat Chovevei Torah/Yeshivat Maharat premarital teacher. Originally a "Jersey Girl", Ariele moved to DC with her husband, David Hain, in 2004 where they live with three little people who ask the best questions. Ariele wishes she had more time to read more good books, plays a mean game of Uno, and loves to cook too much, ensuring that there is always room for one more at her table. You can reach Ariele here.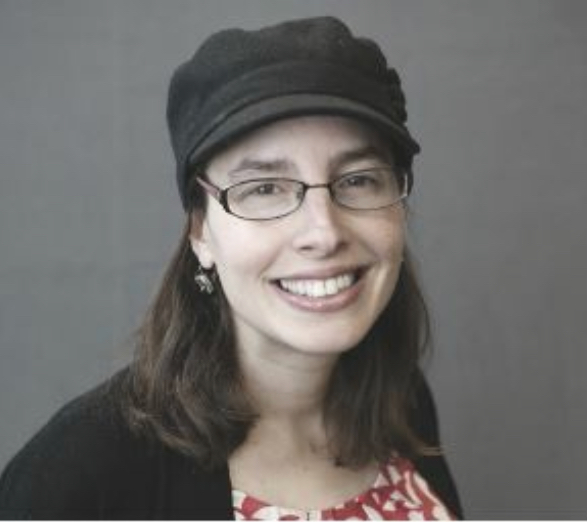 Rabbanit Aliza Sperling teaches Jewish texts and thought to adults and children throughout the DC area, and designs innovative text-based curricula and educational programs for various Jewish schools and organizations. She is a graduate of Yeshivat Maharat, a faculty member of the Wexner Foundation, and an iCenter fellow. Rabbanit Sperling also authored a halachic analysis of whether a blind person may read Torah for the collective in Braille. She currently serves as faculty of the Chovevei Torah/Yeshivat Maharat Beit Midrash program.
Read more about HerTorah here.
Sophie Gilbert is a sophomore student at American University in Washington, DC. She has a passion for helping others, photography and graphic design! At school she is involved in the AU Design Club, as well as a member of Sigma Delta Tau sorority. Currently, she serves as the Design Team Director for Her Campus at AU, and as an intern here at SVIVAH. Formerly she was involved with B'nai Brith Youth Organization and worked at her temple in Milwaukee, Wisconsin as a Hebrew tutor and teacher's helper. In her free time she likes to travel, spend time with family, doodle, hang out with friends and focus on personal health and well being.